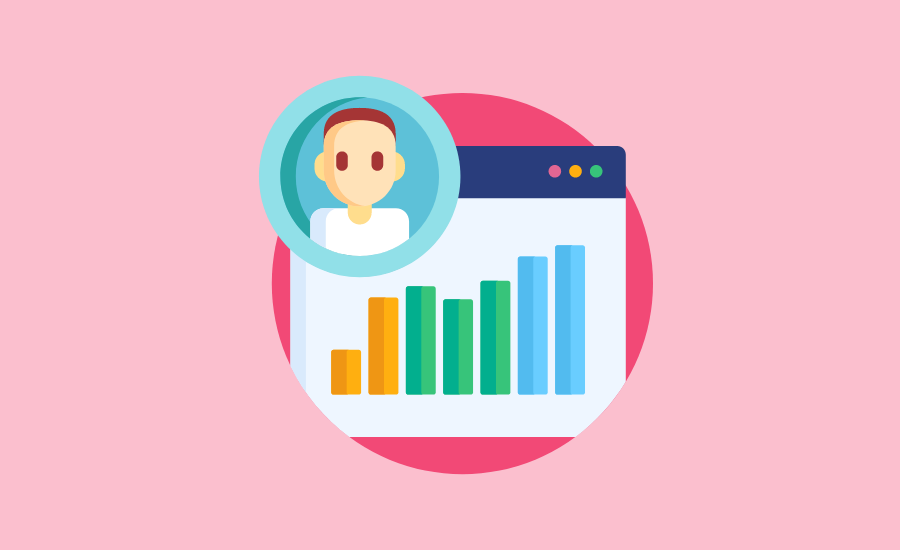 No Visitors to Your Website? This is Why!
A website is a big investment, so if it's not getting many visitors, we'll help you understand why, and suggest a plan of action to make your site more visible.
Does this sound like something you've heard in the past, or maybe even said yourself?
"The new website looks really good, but no one visits it! It's been a waste of time and money…"
While a visually engaging website is crucially important to capturing visitors' interest (heck, it's a huge part of what we do here at Kontrolit!), we try to explain to customers that "pretty" isn't one of Google's ranking factors! All other factors aside, an ugly website has just as much chance of ranking well in search results as an attractive one.
But still, the old Field of Dreams notion persists:
"If you build it, they will come".
Sorry, but they probably won't, and this is why…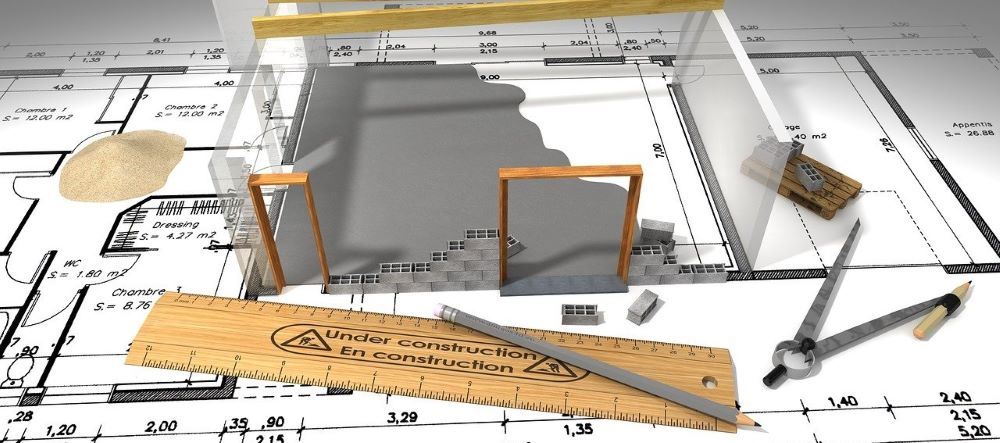 First, understand your web developer's job
It doesn't mean your web designer or developer has built you a bad site if it doesn't attract hordes of visitors. Like an architect or a builder, their role is to design and build the website. Like any other property construction, they must make sure the website:
is technically and structurally sound
includes all the bespoke functionality you asked for in the planning stage
includes user-friendly navigation around the site
looks great visually
is secure and user-friendly for anyone that visits.
Apart from follow-up support if you need help, their job is done once the testing is complete and the site goes live.
Look at it this way – if you contracted a construction company to build you a shop or office in your town, would you also expect them to go out and corral a bunch of customers off the street once the last roof tile is laid?
The missing ingredient is digital marketing
The key to getting more targeted traffic to your website is good digital marketing.
That bricks and mortar shop in town has a big advantage over your new website – it's been built within sight of other businesses, or at least within sight of people passing by, where everyone can see there's a new place to check out. Even if you don't do any marketing at all, you're bound to get some passing trade, right?
Unfortunately, the only place that websites get visibility is online, and Google controls most of that space. Until Google decides you've earned a place on Page 1, the only visitors you're likely to get are those who stumble onto your site accidentally, or those who already know it exists. It's dark and lonely out there!
So we've got to play by Google's rules.
Learning to play by Google's rules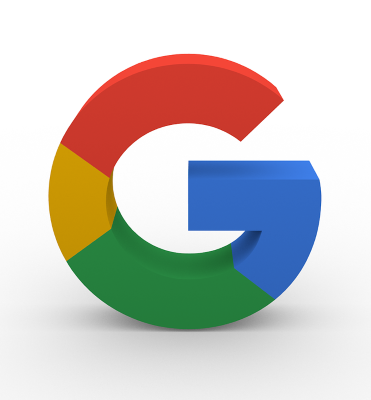 Give Google credit where it's due. Yes, it controls what we get to see in the free (organic) listings. But over the last couple of decades it's got pretty damned good at serving up high-quality results when we search for something.
Through increasingly sophisticated algorithms, in a fraction of a second, Google interprets not only your language (it supports 348 languages!) but the context of your search query, scouring the internet for the best possible matches.
So what are Google's rules? And how can you get the kind of ranking that will bring oodles of potential customers to your site?
Search Engine Optimisation (SEO)
Getting good ranking in Google's search results takes a special kind of digital marketing, called Search Engine Optimisation (SEO).
Search engine optimization (SEO) is the practice of increasing the quantity and quality of traffic to your website through organic search engine results.
By quality, we mean well-targeted visitors who are looking for your products and services. Boosting visitor numbers is a valid goal, but ensuring they are relevant ultimately makes for more leads and conversions. SEO helps you achieve that.
What does Google want from you?
Above all, Google rewards quality. They want users to see search results that are relevant, accurate, in-depth and trustworthy. Among all the websites that sell exactly the same products and services, you have to impress Google with the knowledge that your website offers more.
Search engine optimisation really ought to be called search experience optimisation, because that is really what Google wants - for users to have the best possible experience when they visit your site.
Google gives lots of guidelines to website owners, but it has distilled what top-ranking websites must deliver into just three important words.
Expertise. Authority. Trust. (EAT)
Here's a summary of each of those three core pillars, and what you can do to achieve them. If you dedicate yourself to these principles, you will give your website a big advantage over those that don't bother.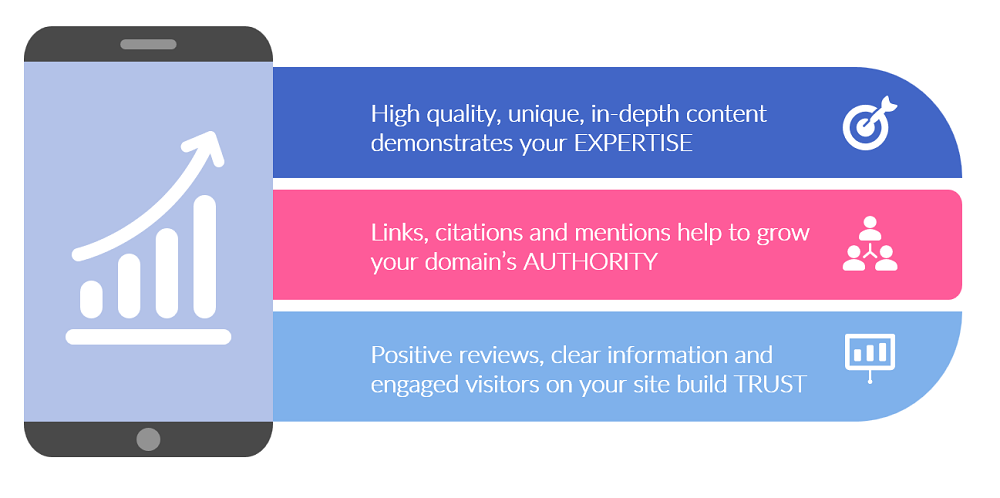 Expertise
You're an expert in your field of business, with years of experience, knowledge and wisdom. Your customers presumably have lots of questions before they buy; they need reassurance that they're spending their money in the right place.
Your website is the perfect landing ground to create high quality, informative, in-depth content. Use it to show off your expertise, build trust, and lead visitors to the next stage of the purchase funnel.
TIPS:
Set aside industry jargon if your customer won't understand it. Be thorough and in-depth, but use plain language they can easily digest. It's a balancing act.
Predict your visitor's next question, and the one after that…create related content for those, too, and link between them so users can easily find the information they need.
Expert content doesn't have to be long, dull articles (but if the subject matter needs 2,000 words to do it justice, don't shy away from that, either). If a different format makes it more digestible, try video or audio, infographics, images, FAQ or How-To pages.
Authority
When you establish yourself as an expert, others in your industry will begin to cite you as a source of useful information. If your brand become the "go-to" resource for a relevant topic, you've gone beyond expertise: Google considers you an authority.
TIPS:
Links to your website, especially from other influencers in your industry, are a powerful signal to Google that your authority is increasing. A link is like a recommendation; each one lifts your domain's authority a little.
If other influencers aren't already linking to you naturally, it's time to start reaching out to them, making them aware of your content - think of email marketing, social media, news sites, industry forums and other forms of networking.
You can create part of your link profile from good quality business directories, but don't over-do it.
While links are ideal, online mentions of your brand, without a link, are also useful for boosting your authority.
You can get an estimate of how authoritative your website has become - its Domain Authority) using a third-party tool such as Moz's Link Explorer (it's free!)
Trustworthiness
A lack of trust-worthiness can spell disaster for your rankings. But how does Google know if visitors trust your brand?
TIPS:
Encourage as many positive reviews as possible on independent platforms, as well as your own website, but never fake a review or pay for one. Use sites such as Trustpilot, Tripadviser, Facebook, Google Reviews, Feefo, etc.
If you attract negative mentions online, address them quickly and thoroughly before that negativity becomes permanently synonymous with your brand. Google is pretty clear about this - they consider too many bad reviews as a sign of low quality.
You can promote trustworthiness on your own website in the following ways

Show clear contact details, including your physical address, telephone number and email address, and the names of the business owners.
Have information pages stating your terms and conditions, returns, delivery and privacy policies etc.
Implement secure browsing with HTTPS.
Describe your products or services as thoroughly as possible.

If you can keep people engaged for longer on your website (circle back to great content!), Google sees that positive user behaviour as a signal of your expertise and their trust. If they immediately bounce off your site without looking at very much at all, that's not a good trust signal in Google's eyes!
Other SEO factors
Aside from the three main pillars of EAT, there are some other really important technical ranking factors. Google wants a website to:
Load fast in a user's browser
Not irritate users with page elements that shift around unnecessarily as you're trying to read the page
Not bombard users with lots of pop-ups or excessive advertising.
Google also wants users to be able to find what they're looking for quickly and easily, so well-though out navigation via menus and internal links between pages is a must.
All these things do fall within the remit of your website designer/developer, so make sure you discuss these points with them.
How long does SEO take?
You've probably gathered by now that building up your domain's expertise, authority and trust isn't something that can be done quickly, and it definitely doesn't come built-in with a brand new website.
Most websites evolve over time; you have to analyse performance, tweak things and review your marketing strategy regularly, so in some respects, SEO is never finished. We've been working with some customers for nine years now, and there is always work to do, improvements to be made and new content to create.
If you have the time and inclination to do it yourself you can, but you can also hire specialists to help you.
Will your website be ready for your peak sales period?
A note about timescales
It's important that your website is working well for your business by the time you hit your peak sales season.
As this article has hopefully explained, your new website won't bring you hordes of visitors and sales on the day it's launched.
When planning your website in consultation with your developer, build in as much extra time as possible between the site's launch and your peak sales period. You'll need this time to market your website, earning and establishing some ranking in search results.
This process does take time, so in an ideal world, leave at least six months after launch for this work, and even longer in very competitive niches.
If you've left it too late to accomplish this, all is not lost – while you may not be ranking well yet in the "organic" search results for some of your key phrases, you can still make the most of your busy sales period. Consider using a pay-per-click service like Google Ads to give your products and services the visibility you might not have otherwise.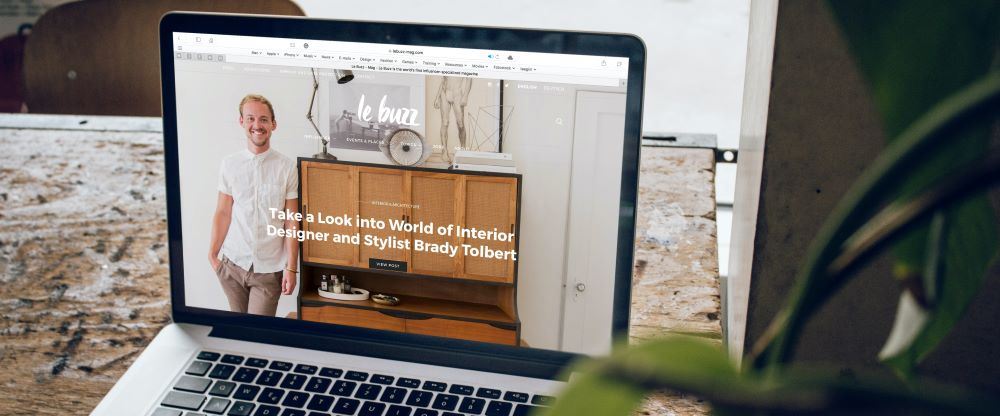 Launching your website isn't the end, it's the beginning
The launch of your website is the first step, not the last, in an ongoing journey to make it a profitable tool for your business. It takes time and regular effort to grow your content, build links, and authority.
If your web developer offers to help you with search engine optimisation after your website is launched, take care.
At Kontrolit, we have specialist staff with different areas of expertise. Some are designers and developers – these are the people who build your website. Others are experts in search engine optimisation, content marketing and Google Ads. These people are more likely to be involved in helping your website become a success after it goes live.
We all know a little bit about each other's work, but none of us could do the others' jobs with the same competence.
If you would hesitate to ask your builder to become your marketing guru, be sure your web developer has the extra skills needed to successfully market your website online.